Welcome to OpenBarre!
We're excited to have you join our community in College Park. Our team offers 30+ classes per week (25+ during the summer) and we're eager to find out how we can be part of your fitness journey. Let's get started!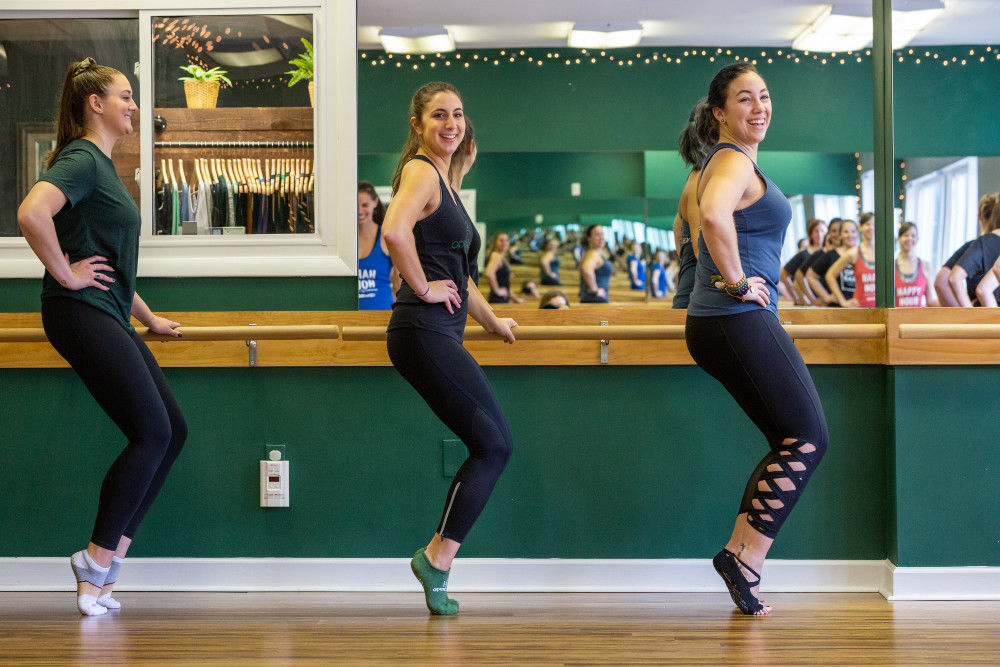 See what we've been up to lately on Instagram!
I have never been more dedicated to a workout studio - or even a workout type for that matter - as I am to OpenBarre. This is definitely because on day 1 the owner, Lauren, and my instructor, Annie, were so welcoming. I felt like a regular without actually being a regular at that point. All the instructors are kind and patient and succeed in creating a nonjudgmental atmosphere. Every class I've attended has clients of all ages and fitness levels struggling through that "shake" together. I have never felt stronger! Highly recommend this studio!
- Katie M
I love everything about OpenBarre. I had no experience when I (hesitantly) started seven months ago, and now I make it a point to go as many times a week as I can - and get so disappointed if I have to miss a day! As someone with a lot of body issues, barre has helped me feel more connected to my body and be more kind and friendly to myself. I've been so proud of my body and myself!
- Dana C